Before, during and after - watch the transformation take place.
Before
The Londonderry housing complex is owned by The City of Edmonton and is managed by Capital Region Housing. At it's peak occupancy, this site was home to approximately 80 families.
Built in 1971, the site is now at the end of its life cycle. Through this redevelopment, new, safe, accessible housing, with a mix of subsidized and market housing, along with community facilities and other neighbourhood amenities will emerge.
During
From the demolition to the consultations, and ultimately, the new construction, watch here for the images that show the activity and highlight the people behind this energizing and ambitious redevelopment project that will revitalize this north east Edmonton neighbourhood.
Phase 2 Public Meeting
Here are photos of the Phase 2 public eeting held at the Kilkenny Community League on April 26, 2016.
Phase 3 Public Meeting
Check out the photos of the Phase 3 public meeting held June 22, 2016 at the Kilkenny Community Hall.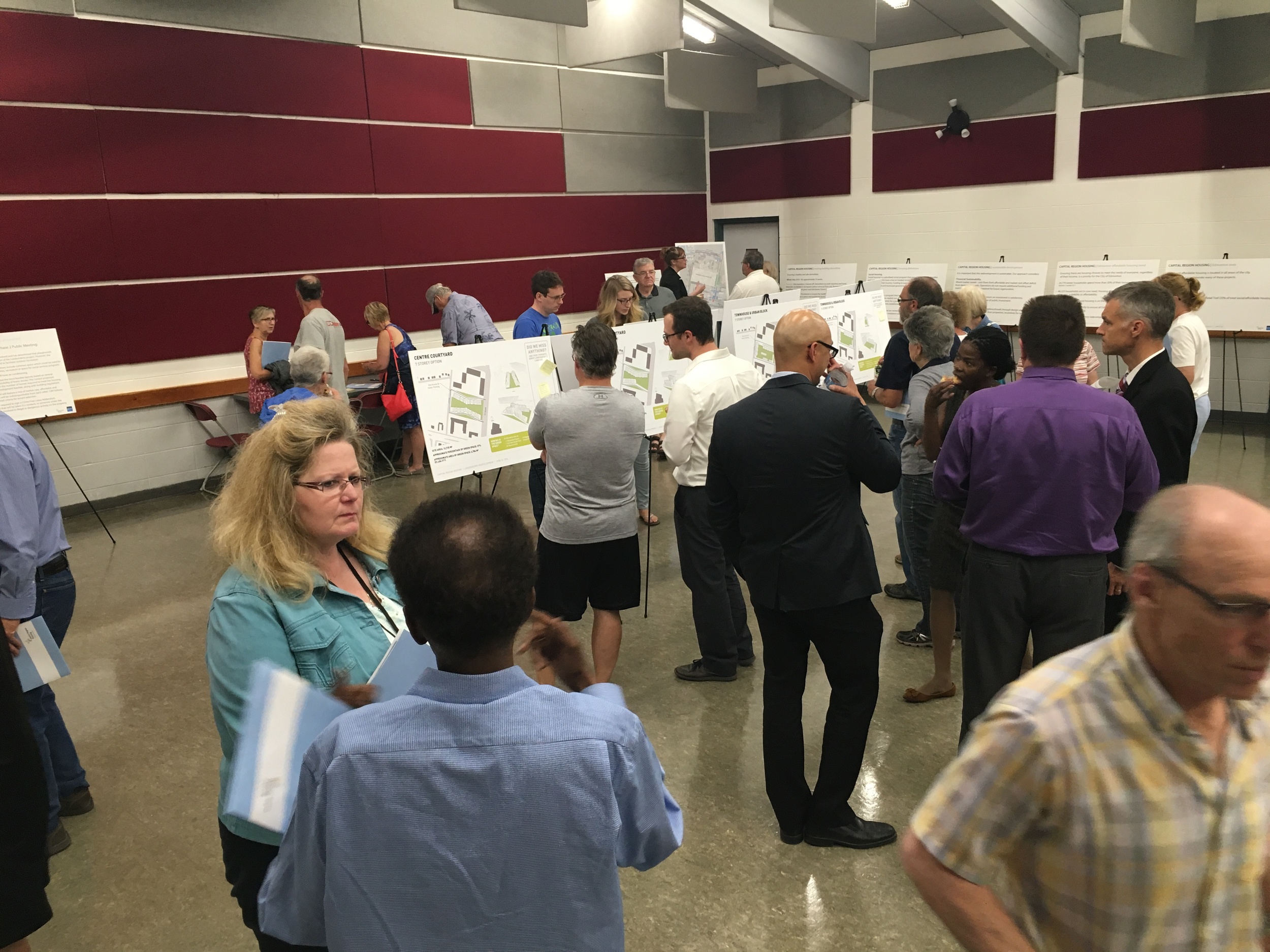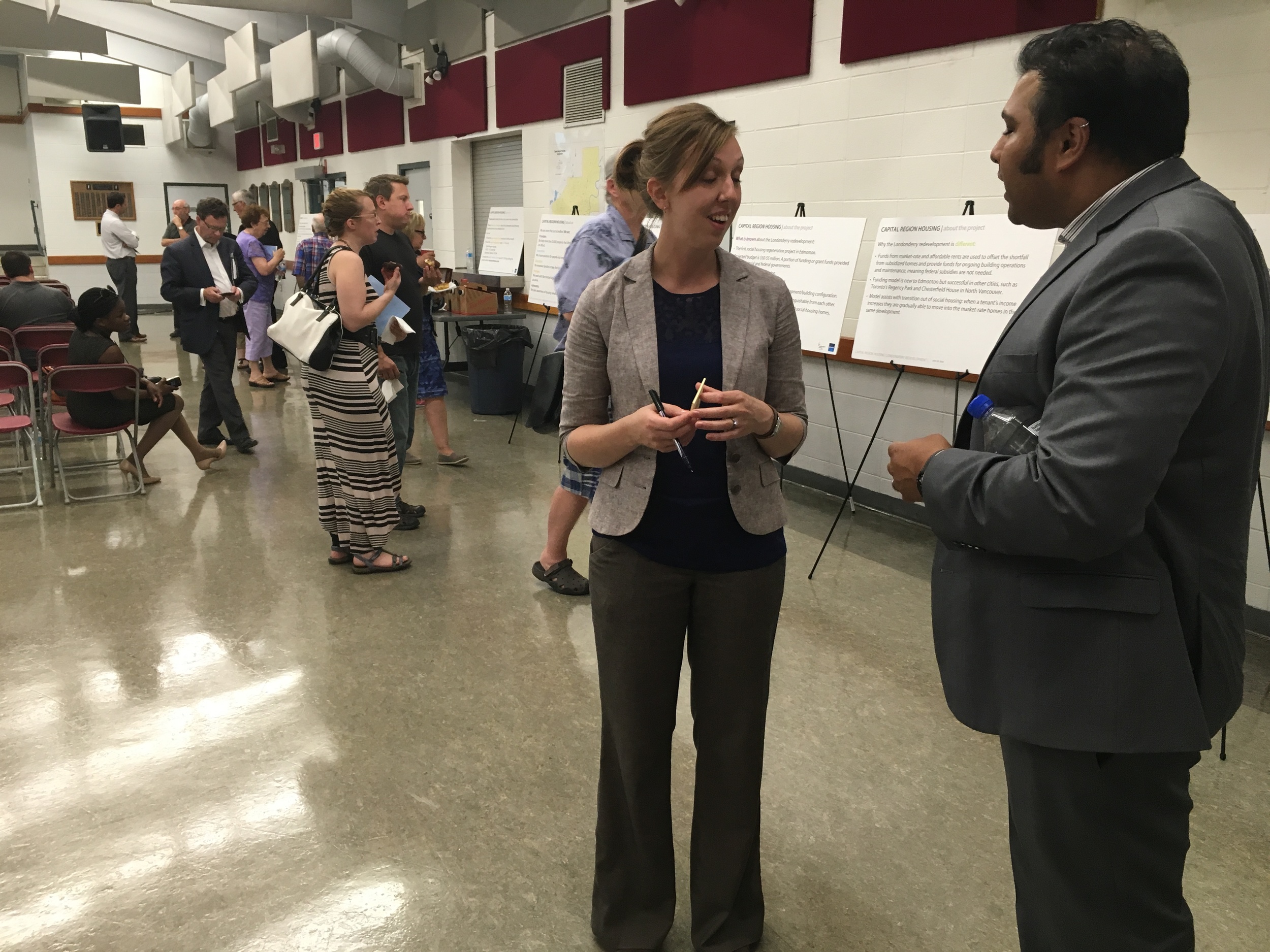 Londonderry Exterior Renderings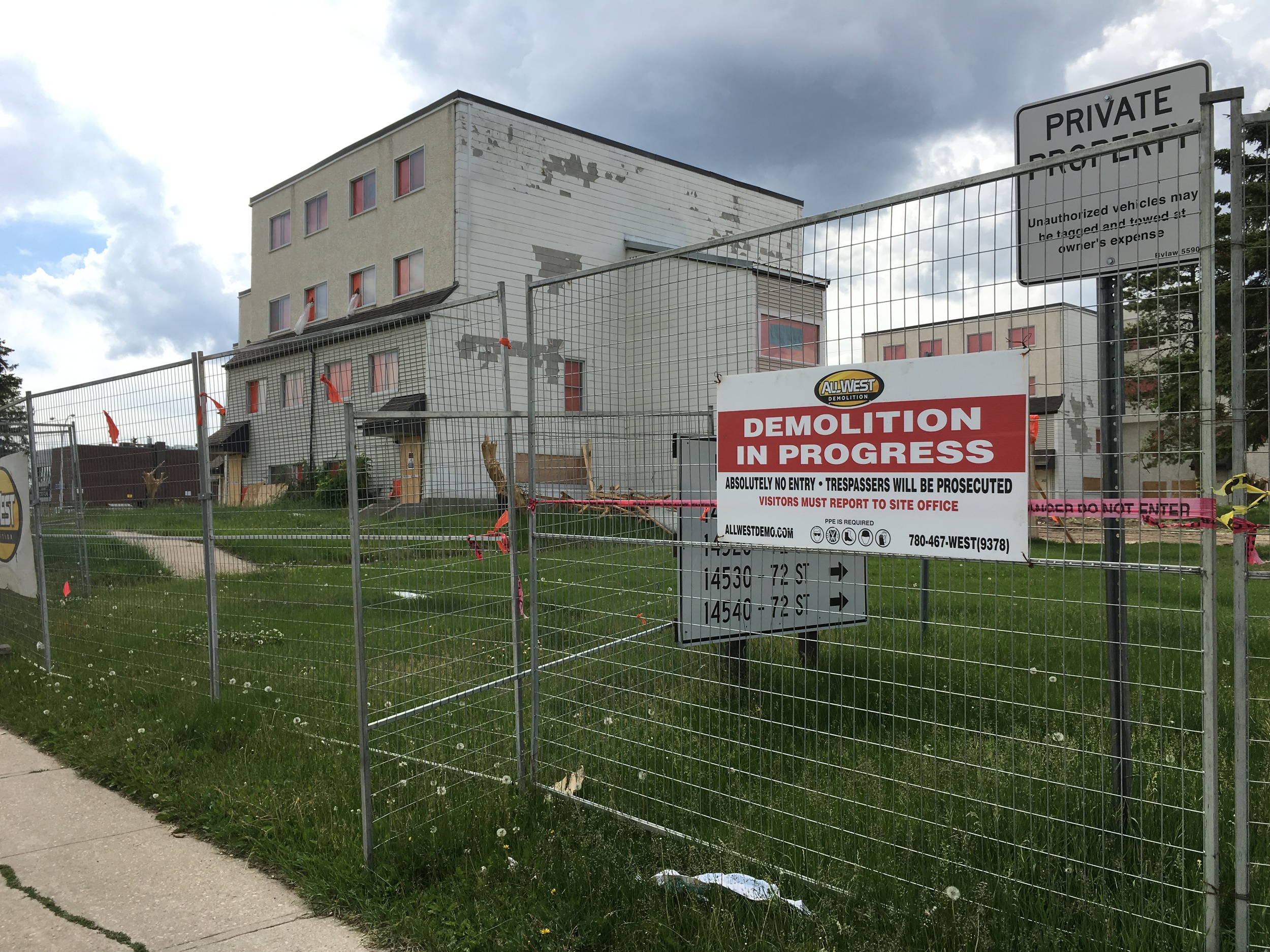 Demolition Begins
Demolition of the old buildings at the Londonderry site has begun. For more information about site safety during the demolition process, check out our Health and Safety Factsheet.